Jenny Monroe talks to Lesley Pim of MSD Animal Health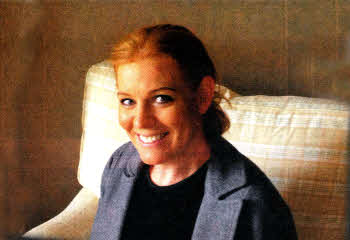 Lesley Pim
Lesley Pim, is a Territory Sales manager for MSD Animal Health. She is married to Pako and they have two daughters Anna and Erin.
Lesley's background is in sales and consultancy and she has worked for several leading global brands before having her children. She now works from an office in her home in Anahilt
I normally am up at 7.30am getting the girls ready to go to their school in Hillsborough. Then I usually head off to visit clients who are based all over the province. I do a lot of travelling in my job but I absolutely love it.
Essentially MSD Animal Health offers animal health professionals, farmers, pet owners and governments the widest range of veterinary pharmaceuticals, vaccines and health management solutions and services.
My job is to interact with customers making them aware of our latest products and services available.
I devise a journey plan and make visits to certain areas on the same day. I always have to be planning ahead as this makes my job so much easier.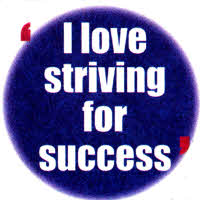 I like to be organised especially with having young children. MSD conducts its business in a way that is best suited to meet the unprecedented demands faced today. MSD Animal Health's mission is to provide innovative, distinctive products and services that save and improve lives, satisfy customer needs and to be recognized as a great place to work. MSD Animal Health offers superior high performance products and ' services in our portfolio with a highly effective customer-focused service.
The company has a passion to meet customer needs and become the trusted and preferred partner, supporting them to develop their businesses in response to changing market conditions from the rich resources of the strong science base. We are committed to building the best animal health company in the industry. When I am out and about I explain the products and services to our clients and show them the new products.
As an added-value service, I set up a website for them and demonstrate to them how to use it. With the use of an i-pad I can communicate with my head office at the touch of a button and I can place orders with our wholesaler while I am still with a client. This makes the process much more efficient.
As well as visiting with clients I also attend open days. Only recently I attended the 'Safari Wild about Animals' event with my colleague Sharon Maginer at MSD'S small animal technical advisor and her dog Anara. The two day event, which took take place in Crawfordsburn Country Park promoted the awareness of better animal care. Not only was this a fantastic event for all the family but a lot was learned about proper care of animals including the importance of vaccination against key diseases.
With a great family and friend support system in place it means I can work full time knowing my children are being well looked after. Once I get home I spend all the time I can with the family. Between hockey, speech and drama classes and Rainbows there's a lot of running around to be done.
I really love my job but again having such a great family who support me makes it so much easier.
I love striving for success so working for MSD is perfect for me.
Ulster Star
12/10/2012