Maggie Campbell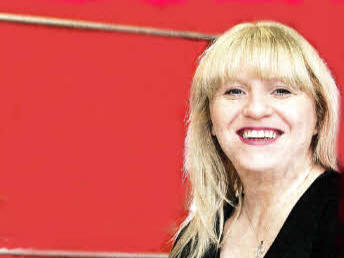 Maggie Campbell
MAGGIE Campbell, 39, from Moira is the Manager of the Lisburn branch of the Claims Management Company First 2 Claim based in Bachelors Walk. Maggie, who is married to Leo and has a teenage son Ryan, joined the firm three years ago and opened the Lisburn branch last year. Her background is in banking.
First 2 Claim Ireland Ltd is a claims processing company based in Ireland with offices around the country. The firm was established by an experienced team to offer services to clients who may have been mis-sold payment protection.
My working day is usually 8.30 am to 6pm. The days are really interchangeable as there are no appointments necessary so people can just walk in off the street to speak with an advisor.
First 2 Claim offers services to clients who may have been mis-sold payment protection insurance, mortgages, credit cards, loans, pensions for example. We offer a local, confidential, professional service to our customers helping them to get the refunds they deserve.
The process begins when customers come into the branch and ask us to complete an investigation into their various financial products they have had over the last 10 years. We apply for the client's credit file and get as much documentation from them which we then interrogate to find areas of mis-selling.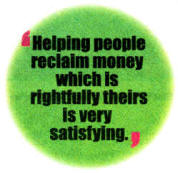 The most common areas of Financial Mis-selling are Payment Protection Insurance (PPI) and Mortgage Mis-selling. In particular to PPI mis-selling £12billion has been 'set-aside' by the UK
banks to repay customers who prove they have been mis-sold. Many of our clients have received £1,000's compensation even though they did not realise they had PPI.
We provide a no win no fee, no upfront cost service, so there is nothing to lose.
As for the area of Mortgage Mis-selling, First 2 Claim has been extremely successful. We have helped to prevent clients being repossessed using both the courts and the Financial Ombudsman's Service. First 2 Claim would encourage anyone who may think they have been mis-sold their mortgage to call the branch for an appointment.
We provide all our clients with claims advice which achieves results. We steer them through the financial claims process with care and attention, helping to complete all the paperwork, so they don't have to tackle complicated complaints documentation alone. Myself, other claims managers and case handlers keep the client informed every step of the way, whilst our negotiators energetically pursue their case to secure maximum returns. Our standards are high and our personnel are among the most experienced, and best trained in NI.
Our goal is always to deliver the best service we can to our clients. Client satisfaction is of paramount importance. PPI claims can have a successful payout from the banks between 4 to 16 weeks and Mortgage Mis-selling Claims can take anywhere between 8 to 50 weeks to payout.
I really enjoy my job as it is fantastic being able to help people who don't understand about financial mis-selling. Helping people reclaim money which is rightfully theirs is very satisfying.
Helping people, reclaim money which is rightfully theirs is very satisfying.
Ulster Star
20/01/2012