Paul Kelly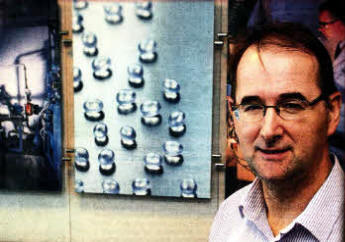 Paul Kelly
PAUL Kelly, 48, is the Global Operations Director of Colorite Compounds based in Dunmurry. He is a chemical engineering graduate from Queen's University and an MBA graduate from UUJ. Paul lives in Downpatrick with his family.
Colorite specialises in the manufacture and supply of PVC compounds for the medical device industry and has market leading positions in USA, Europe and SE Asia.
Colorite compounds was established over 50 years ago and is recognized worldwide for consistently meeting or surpassing exacting governmental and industry standards. Positioned at the forefront of medical material innovation, Colorite's compounds are designed to be converted into disposable devices such as haemodialysis tubing, blood bags, endotracheal tubes, and oxygen masks. The Dunmurry plant was founded in 1996 and has won several business awards most recently winning a Queens Award for Export in 2011.
Colorite Compounds is a division of Tekni-Plex Inc, a global supplier of packaging materials to the food, pharmaceutical and healthcare industries with 34 manufacturing locations. As part of the Tekni-Plex family, Colorite Compounds has the resources and commitment to invest in the people and technology for today's products and tomorrow's innovative solutions.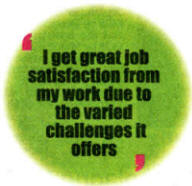 Paul and the Global Managing Director of the company, Ian Kenny, are responsible for the Colorite global business which includes two other manufacturing sites in USA and one in China.
My normal day is split between short-term and immediate issues and longer term strategic matters. However, as in most manufacturing/operations roles, there is no such thing as a normal day.
When I arrive at work I oversee the issues which may have occurred in the last 24 hours relating to production, quality, supply chain and maintenance. In general these problems need quick solutions and most of my morning is taken up dealing with them and planning for the next days production.
This may involve team meetings with staff to initiate a quality investigation, contacting major suppliers on a supply issue or prioritisng individuals' goals. No two days are same.
Longer term projects include looking at our global manufacturing footprint, capital spending planning, budget planning and performance, and review of new compounding technologies. This type of work requires numerous weekly and monthly meetings and global conference calls. I
travel to the USA once a month on average but this is essential in determining and implementing the future strategy of the company. In addition, Belfast is the ideal location as I can talk to the plant in China when I arrive into work and to the US plants before I go home in the evening.
I get great job satisfaction from my work due to the varied challenges it offers. It is reassuring to have a great production team in place and the staff as a whole is responsible for the success of the company. It is satisfying to see many of the employees staff develop professionally and personally within the company. They are a highly motivated hard working team and this helps everything run smoothly. We have quite a few long serving employees which reflects both the success of the company and the rewards and recognition therein.
Ulster Star
16/03/2012