Simon Cunningham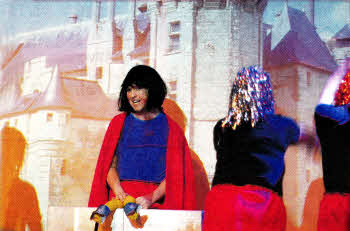 SIMON Cunningham, 32, from Lisburn runs musical company Showcase Productions NI and is looking forward to bringing Blood Brothers (Dramatised Version) to Lisburn Arts Centre Studio Theatre on September 7 and 8.
Showcase Productions NI started up in 2000 and it was primarily an organisation set up to raise money for church funds.
In 2010 the group was changed to Showcase Productions NI enabling Simon to run drama workshops under the same name as well as producing more serious drama with and without music.
Simon is no stranger to the NI stage and in fact has over 20 years experience behind him both on the amateur and professional stage. Simon has appeared in many concerts most recently Rock the Musicals. He has also been seen in The Witches of Eastwick, Calamity Jane, Boogie Nights and Chess. Directing and choreographing credits include Joseph and the Amazing Technicolour Dreamcoat, Annie, Blood Brothers, Broadway Nights, Sleep No More and Broadway Dreams.
Simon is the resident director and producer with Showcase Productions NI.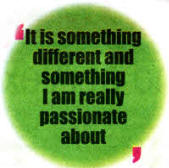 Most mornings I go into my office at home and start to go through my emails and will speak to my personal assistant who will be contacting the cast and production team making sure everyone is up to date with the latest news in the company.
I might then go out and about shopping for props for upcoming shows. Normally I work a year ahead of myself which means planning what productions I want to work on and then visiting venues all over the province before setting dates and working out costing's. There's so much that has to be planned.
Essentially I come with up an idea and then apply for a licence. Once this is agreed I pay the fee and then can start planning the production with the venue management.
I will have to get a production crew together which includes choreographer, stylist, makeup artist, costume department and sound and lighting staff. Then I will advertise auditions in the press, hold the auditions and cast the members usually withing 3-4 days.
There will be regular rehearsals leading up to the show. At this time I will also be confirming all the finer details with the venues who usually offers packages which include sorting out tickets and advertising of the show. I am always looking for ways to advertise the shows. We are flat out in rehearsals for 3-4 months.
Then on the week of a show my assistant will take control of the staff and deal with their issues while I finalise bits and bobs. It's my job to make sure the production is right and I will be looking carefully at the routines and dialogues and vocals making sure it is also tightened up. Two days before the show we move into the theatre and hold a technical rehearsal. This includes plotting lights - this is important as there could be 150 lighting queues.
It can be very stressful as we have about 8 hours to do the lighting and for the sound technicians and oversee the volunteers.
The cast then come in and we run through the production and tighten it all up. We will have a dress rehearsal and then on the actual day of the show the cast arrive about and hour and a half before the curtain goes up and it's all stations go. I really enjoy my work as it helps people starting out in their musical careers and gives them opportunities that myself and other actors and singers didn't have years ago.
Ulster Star
07/09/2012