Book reveals story of Titanic through the eyes of Lisburn man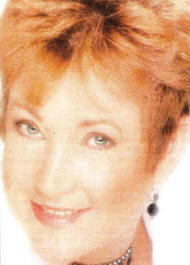 Denise Kelly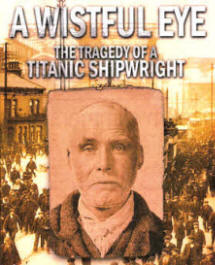 A Wistful Eye
THE fascinating and tragic history of a Lisburn man who was one of the many men who helped to build the doomed Titanic has finally been revealed in a new book by his great-grand-daughter.
Manchester-born author Denise Kelly had always known that her great grandfather, William Henry Kelly, who was born in Lisburn and baptised in Dunmurry, was a shipwright at Harland & Wolff and naturally she had dared to hope he might even have been involved in building Titanic.
However, it was only when she set about researching her family history and discovered a long-forgotten, grisly family tragedy that she was able to confirm her ancestor's connection with the White Star Line's iconic yet ill-fated ship.
The 1910 death certificate of her great grandmother, Belle, indicated she had been the victim of a brutal murder. Press reports, correspondence and official source documents confirmed that William Henry had indeed been engaged in Titanic's construction around that time.

From her further research, a portrait gradually emerged of a hard-working and intelligent man, who battled social injustice and the demons within himself — and lost. A committed socialist, William Henry, was also involved in the General Strike off 1919 and was caught up in the 1920s violent expulsions of Catholics and 'dirty Prods' from the shipyards.
Denise decided to record his compelling story for their future descendants. Having recently taken early retirement from a career which has taken her to twenty countries across four continents, but now settled in Buckinghamshire, England, Denise has turned her research into a novel.
A Wistful Eye — The Tragedy of a Titanic Shipwright' is unusual amongst Titanic themed books as it views the construction and demise of vessel, and other momentous events of the turbulent early years of the 20th century, from the perspective of the common man — one of the 'men of steel' who built her.
This moving human story, which reflects the harsh working conditions and precarious day to day living of the workers and their families, is told with pathos, Northern Irish humour and an affection for the characters. It is available in paperback via Amazon, Eason's, Waterstones and all good bookshops.
julieann.spence@ulsterstar.co.uk
Ulster Star
13/04/2012