How Adrian lost eight stone after joining WeightWatchers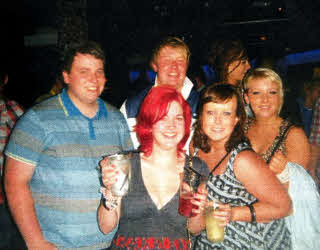 Adrian Craig before his weight loss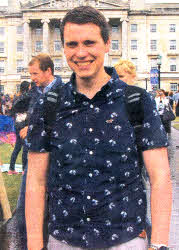 Adrian pictured now.
ADRIAN Craig dropped from a 40 inch waste to a 34 inch waste after watching WeightWatchers.
Here, in his own words, is his story:
The hardest part for me was plucking up the courage to attend my first meeting but in June 2010 I took that first step and joined my local Weight Watchers meeting in Coleraine and I have never looked back.
"My motivation to lose weight came from the fact that I was about to go to university to begin a degree in medicine. Considering I hope to become a GP some day I felt it was only right to make a point of losing weight and to live a healthier lifestyle before I could help others.
I knew Weight Watchers had a terrific programme that could help me lose weight in a healthy way.
"In May 2012 I reached my target weight after losing eight stone and I am now a very proud gold member.
"Weight Watchers ProPoints provided me with an easy to follow, flexible programme that allows me to never feel restricted.
"I have learnt the valuable lesson of still eating the foods I love but in moderation. I have also become more active. I started rowing at university and I attend the gym.
"Losing weight has made a massive difference to my life. I feel so much more confident, have loads more energy and I love the fact that I can shop for clothes anywhere I want after going from a XXL top and 40inch waste to a medium top and a 34 inch waste.
"My leader Eve has always been very approachable and knowledgeable and the other members have been so friendly and supportive.
"My advice to anyone out there thinking about losing weight is to go for it and to give Weight Watchers a go. Their programme is great and the meetings are fun and informative, so make sure you stay.
"If you stay the same weight some weeks or even gain a little don't feel bad, use it as a learning experience. Losing weight has changed my life for the better. I did it, so can you."
Ulster Star
14/09/2012