Chrysalis Dance present
A double Bill incorporating 'The Space Where Thought Once Was' and 'Scatenato'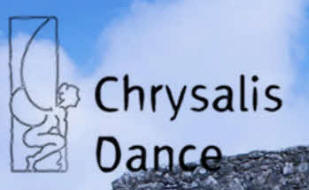 This double bill promises to be a visceral feast for the senses. The audience will be brought on a poignant and emotional journey where the company will demonstrate their incredible versatility.
In Lisburn (Island Arts Centre),on Wednesday 9th May.
Ireland's only neo-classical dance company have firmly established themselves as a cutting-edge company, revolutionising classical ballet and fusing exquisite technical ability with modern, accessible themes.
'The Space Where Thought Once Was', is an exploration into Dementia.
A glimpse into the minds of those in whom all powers of representation and imagery, all sense of the concrete, all sense of reality are being destroyed. Souls without a past or future stuck in a constantly changing meaningless moment. Beautifully captured and visually arresting.
The piece is set to an original score by American composer Jesse Ronneau whose haunting work is characterised by an exploration of advanced instrumental techniques.
The second work is entitled' Scatenato'.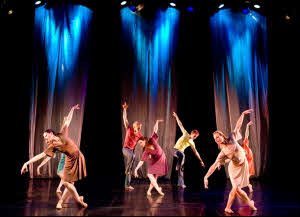 Scatenato is taken from the Italian musical term, meaning wild, unchained, and loose.
The company will be joined on-stage by The Contempo String Quartet, Galway's Ensemble in Residence.
These virtuoso musicians will perform an original mix of Shostakovich's string quartets 8, 10 and 11 and George Crumbs Black Angels String quartet.
The choreography weaves fluidly between moments of conscious abandonment, passionate engagement and elements of stillness and power.
Artistic Director, Judith Sibley has choreographed for Cork City Ballet, Baboro Festival, Macnas, Cuirt Festival, and Catastrophe Theatre Company. Her work has been invited to The Galway Arts Festival, The Dublin Dance Festival, Absolute Fringe, Flights of Fancy Festival, Feile na Bealtaine, Louisburgh Arts Festival and The International Peace Conference.
Chrysalis Dance company have presented six full-length works and annually tour nationally to both audience and critical acclaim.
Company dancers Leighton Morrison, Andrea Santato, Joanne Klijn, Amy Lawson and Jane Magan feature in this work.
Both pieces are choreographed by Judith Sibley.
'A sheer viewing pleasure to the audience… the detail suggests the intelligent and innovative work that Chrysalis Dance Company is capable of producing. This performance left me breathless throughout, clearly pushing the boundaries of classical ballet. The dancers' intense facial expressions and imposing stage presence will accompany me for a while, as a source of inspiration and respect.'
Jasbelly, Big Rock Candy Mountain
Reviews for previous productions
'Sprightly and mesmeric dancing' Metro 'Imaginative production with wonderfully choreographed dance numbers.'
RTE.ie
All the cast give charmingly committed high-energy performances. They shine during the dancing set pieces, displaying great virtuosity and are a pleasure to watch.'
Irish Theatre Magazine Online
'Incredibly accessible…….exceptionally well put together.'
Galway Independent
'Consistently visually arresting …..the fluid motion of the dancers was spectacular.'
Athlone Voice
Chrysalis Dance web site Please click here
26/04/2012