Claire fulfils promise to herself with run for charity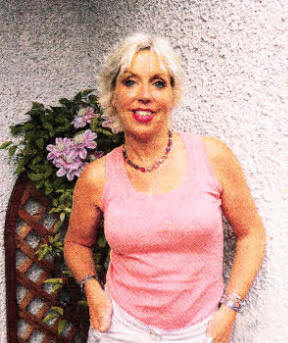 Claire Sands
ANNAHILT woman and cancer survivor Claire Sands has raised £630 for Pretty n' Pink breast cancer charity by completing her fifth Belfast Marathon. Claire (44), who has beaten cancer twice within the past ten years, wanted to raise money for the charity as they had been so supportive when she was undergoing radical treatment.
When they sent her £350 at a time Claire was at a particularly low ebb and told her to spend the money on an overnight stay at a luxurious hotel, she made a promise to herself that if she beat cancer for the second time around she would use her passion for running to help the charity.
I never forgot how thoughtful they were" said Claire. "I wanted to raise £350 which they gave me, just like a payback. So I was pleased to get over £600.
Claire, from Glebe Manor, was just 30 when she was first diagnosed with breast cancer. Her son Mark (14) was five months old at the time.
It seemed she had beaten the cancer with surgery and radical bouts of radio and chemotherapy and was told at one of her yearly check ups she had more chance of being hit by a bus than she would of her cancer returning.
I felt good because I believed that I had beaten it and soon felt like someone who had never had breast cancer," she said.
However her worst nightmare became reality when she found another lump in the same place where she was diagnosed previously and was told she had breast cancer once again.
"This hit me like a juggernaut and I recoiled into myself," said Claire. "I felt I just could not go through this all again.
The chemotherapy just filled me with horror and the threat to my existence was just too much to bear. It was worse second time around because you knew what was going to happen. Our eldest son was sitting his GCSE exams at the time and we could not bring ourselves to let him know until his exams were over.'
The worst thing was breaking the news to her boys She began her year with radical surgery, six months of chemotherapy and endless appointments.
"I found this very hard to deal with second time round," said Claire.
However Claire, a keen runner, continued the sport she loved, began going to yoga and also went to Macmillan to help her through the process. She refused to let the cancer get her down and went out running with her wigs.
"One day I was out running with short hair and the next I had long," she said. "I found it funny when my neighbours were falling into the hedges looking at what type of hair I would have that day."
Claire says she could not have got through it without the love and support of her husband and children. "My husband and sons were a great support," said Claire.
"I have now lost that feeling of being safe and secure but I can honestly say that I do not dwell on breast cancer anymore. It will not take over my life, it will not dictate what I do or what I can't do and I will live my life the way I see fit for as long as I possibly can." Over the past five years she has raised over f.5,000 for a variety of cancer charities.
Ulster Star
15/06/2012