Local children show some 'classy' acting in end of term show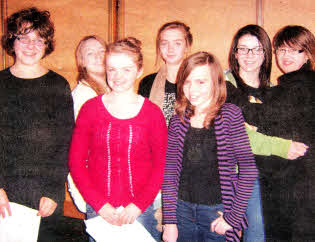 The youth theatre students get ready to start the show.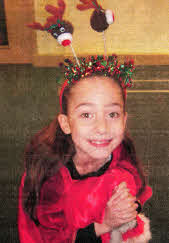 There was a distinctive Christmas feel to the show.
AS a fitting end to this term's work Class Act Drama Academy students from the Lisburn studio showed off their imagination, talent and confidence during their end of term show for family and friends at the Island Arts Centre on Friday December 9.
The Lisburn studio, of the Academy meet each Friday afternoon and evening in the Island Arts Centre and the recent show saw students perform dynamic vocal work in the shape of some classic and modern poetry, storytelling mimes, movement and music, improvisation and scripted work which served to enhance not only theatre skills but also personal skills which carry through to everyday life.
There was a tremendous range of whole class plays and two-handed scripts performed for the clearly delighted audience as well as more challenging monologue pieces all showing clear articulate speech, improvisation skills, strong, relevant ad-libbing and clearly defined characterisation. These were based on everything from classic fairytales to classic Shakespeare.
As part of the showcase, every student received an individual award of a certificate, medal or trophy as a further boost to their confidence and consequent learning. Michaela O'Neill, the class teacher said: "This studio is a great tribute to the Class Act Drama Academy and it is wonderful to see our personal development programme achieving such creative results for children aged 4 — 18 years. It has been fantastic to see the development of the Lisburn children over the course of the term and the support of the parents and schools in the local community has been fantastic. We are very much looking forward to even more drama next term."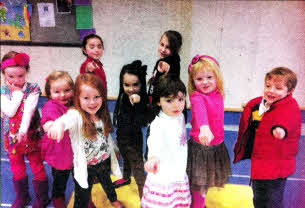 The younger children perform at the recent end of term show.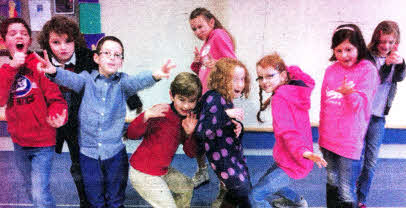 Action! The upper primary school children during the performance.
To register for the next exciting term with Class Act Drama Academy telephone 028 91464337 or e-mail info@classactdramaacademy.com or visit the website www.classactdramaacademy.co.uk
Ulster Star
06/01/2012