Community flute orchestra is formed
Members of Lisburn Flute Orchestra taking part in a practice session. US0612537cd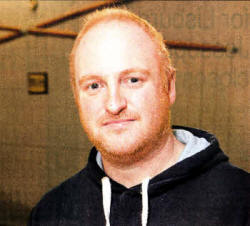 Glen Houston, musical director with Lisburn Flute Orchestra. US0612-538cd
LOCAL flautist Glen Houston has embarked on a great cross community musical venture in recent weeks and has formed the Lisburn Flute Orchestra.
The group works to bring together all of the greater flute playing community to enjoy making music in fun, vibrant and neutral surroundings.
Glen commented: "The flute is arguably one of the most popular musical instruments in Ireland and it often seems a shame that flute playing traditions across the community are not interlinked to form an established group.
"The flute orchestra has been set up to break down these barriers and create an exciting new group aimed at developing both group and solo performance. The Lisburn Flute Orchestra will be housing numerous events over the year to include recitals, concerts, flute workshops with top flute professionals and a range of fundraising activities."
The group currently rehearses in the Bridge Community Centre, Cadet hall, Lisburn from 7:30pm - 9pm on a Wednesday evening. All ages and standards are welcome so please feel free to pop in and join this exciting new venture. All welcome.
For more information call Glen on 2587 9546 or 07711890085 or email: info@ghentertainment.co.uk
Ulster Star
17/02/2012