Warning over heating oil
by MARY MAGEE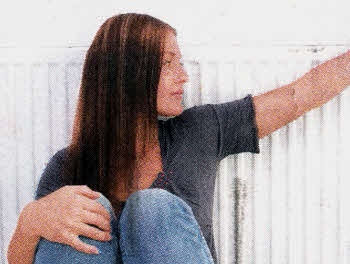 The Housing Executive is warning tenants about buying cheap home heating oil
PEOPLE in Lisburn are being warned by the Housing Executive about using contaminated home heating oil which, it says, can cause thousands of pounds worth of damage to heating systems.
They are urging tenants to be wary of buying cheap oil and only use oil from reputable dealers.
Stephen Graham, the Housing Executive's South East Area Manager, said there has been a worrying increase in the use of cheap oil. "At a time of great pressures on our budgets, we are using funds to repair this damage that could otherwise be invested in improving or maintaining our homes," he said.
"We would advise our tenants, and indeed any householder, to be wary of home heating oil being sold door to door and to purchase their oil from established reputable suppliers."
Although the product is sold as home heating oil, it contains contaminants that can cause considerable damage, with the cost of repairs put at between £500 and £700 per heating system.
Mr Graham asked everyone to be aware that pigments from some plastic drums containing the heating oil have the potential to damage the fuel pumps on the oil fired boilers.
The Housing Executive has also warned tenants of the potential harm caused by tipping their oil tanks to increase the flow of oil to their central heating system.
This can not only damage the tank itself, and the pipes, but dirt disturbed from the bottom of the tank can block the pipes which can in turn affect the oil burner.
Ulster Star
03/02/2012