Drumlough Amenity site to close for development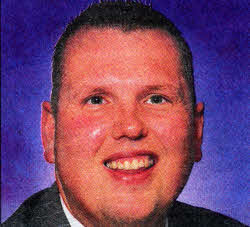 Councillor Andrew Ewing
DRUMLOUGH Civic Amenity Site will close from 5.30pm on Saturday, October 20, until further notice to enable redevelopment works to be carried out.
The redevelopment is needed to improve health and safety on site, through introduction of a one way traffic system and to allow resurfacing works.
While the redevelopment works are underway residents can use the site at The Cutts, Derriaghy for excess waste or local bring sites for items such as glass and textiles.
"While the Council recognises the site closure may be inconvenient for regular users it is essential that these works take place," said Councillor Andrew Ewing, Chairman of Lisburn City Council's Environmental Services Committee.
"Drumlough provides local residents with an opportunity to dispose of excess household waste and to recycle a wide range of materials. Due to developments in recycling over recent years the need for increased segregation to ensure landfill diversion has lead to more and more containers on site. This in turn has had an effect on traffic management within the Drumlough site. The redevelopment works will ensure that the expanded range of recyclable materials can continue to be segregated while improving traffic flow for site users.
"The Council regrets any inconvenience caused by the temporary closure needed to carry out these essential works and to provide an improved facility for residents." Mr Ewing continued: "It is anticipated the works will take approximately 8-10 weeks which could lead into the busy Christmas and New Year period. However, we envisage that we will be in a position to offer some facilities on site for general waste disposal over the holiday pend if work progresses as planned. Details will be available closer to the time."
Posters on site and information in the local press will provide updates on reopening arrangements. For further information please contact the Waste Management team on 028 9250 9453.
Ulster Star
19/10//2012