'Savings must go to classrooms' says local principal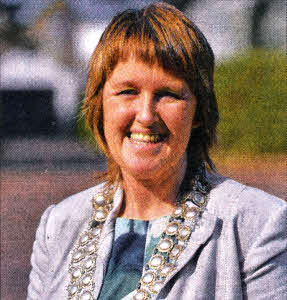 Largymore principal Gillian Dunlop.
A LISBURN Principal is urging policy-makers to ensure that the potential saving made by the establishment of the Education and Skills Authority is re-directed to classrooms.
Gillian Dunlop, head of Largymore primary and Past President of the Ulster Teachers' Union, was speaking following the introduction of the Education Bill to the Assembly this week. It will see Northern Ireland's existing five Education and Library Boards, the Catholic Council of Maintained Schools (CCMS), the Staff Commission and the Youth Council replaced by an Education Skills Authority.
We are on the cusp of one of the most momentous changes in 40 years but if ESA is the vehicle to secure the future of the educational system it must be fit for purpose and adaptable to the needs of schools. It must not be allowed to become a bureaucratic monster that churns out targets and issues ultimatums," said Mrs Dunlop.
To date ESA has cost the system around £12m - money which could have funded, for example, jobs for about 450 newly qualified teachers or been used to ease the cuts facing classrooms.
At a time when education cuts are having a detrimental effect on pupils learning due to the squeezing of school budgets, an increase of class-sizes, teacher redundancies and closure of schools, we need to ensure that there are no further hold-ups.
"The streamlining of the Boards will allow resources to be returned to schools - but it needs to happen sooner rather than later and we need to ensure the money goes where it is most needed and will give the greatest return.
"When you hear about the 'education system' what that actually means is, the children. It is they who will be left to pick up the pieces of any funding shortfall.
"Unless our politicians can agree the future of ESA and- get it operational, education risks becoming the sacrificial lamb on the altar of political difference.
"We would urge our politicians to remember that time and money has already been wasted - meanwhile life is going on as normal in every classroom in every school across Northern Ireland. The bread and butter issues which take place day and daily are carrying on as normal and need attention here" and now"
Ulster Star
12/10/2012