Hillsborough police station faces threat of imminent closure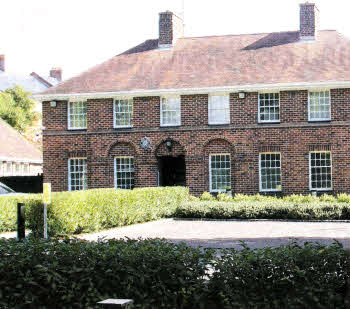 Hillsborough Police Station
THE newly formed Lisburn Policing and Community Safety Partnership (PCSP) has learnt at one of its first private meetings that the PSNI intends to close Hillsborough Police Station by March 2013.
This news was delivered by the Area Commander, Chief Inspector Darrin Jones to a meeting of the PCSP.
This move comes despite an agreement at Policing Board level that the PSNI would commit to further engagement in transition to a closure date ending 1 April 2015. This was to ensure that inadequacies identified in the previous consultation exercise would be addressed.
Speaking about the announcement, the Chairman of the PCSP, Councillor John Palmer said: "I am extremely disappointed that this decision has been taken by the PSNI given that there was a specific timescale of April 2015 agreed with the Board about Hillsborough Police Station. After considerable discussion by the PCSP about this issue, It was agreed that we will seek an urgent meeting with Assistant Chief Constable Dave Jones and representatives of the Policing Board to state our utter disapproval about the imminent closure of Hillsborough police station that
is now before us. Six months is not adequate to allow for further engagement with the community about policing arrangements for the village and the surrounding rural areas.
"Lisburn PCSP is committed to further discussions with the people of this area that will be affected by this decision. The strength of feeling that was portrayed at the public meeting which was held in the village in March was immense with a unanimous vote taken that the station should be saved. Lisburn PCSP is committed to continuing to lobby for the long-term future of Hillsborough Police Station."
Annoyed
Policing Board Member, Jonathan Craig said he was annoyed at the news saying the decision makers had "trampled all over" what had been agreed. "They are treating the local community of Hillsborough with total and utter contempt," said Mr Craig.
They have failed to recognise that the local community needs the station to stay open in Hillsborough," he added.
Alderman Allan Ewart was disappointed by the news.
He said: "Some months ago the PSNI informed us that Hillsborough Police Station had been saved from closure, yet a few months from that decision we have now been informed that the station is to close. What has made the difference in this short period?
I must admit I am not surprised but I am disappointed. Our "Royal" village of Hillsborough will have no station. After spending hundreds of thousands of pounds upgrading the present premises over the last few years, what a waste of public money, and for what purpose, someone should be accountable for this waste.
"I will be keeping in touch with the PSNI to make sure that the area of Downshire has good police cover and that the rural areas will not be left abandoned. Our elderly need to live in their homes free from the fear of been burgled, farmers need to know their equipment will not be stolen, and every constituent must feel safe in their own homes."
Ulster Star
07/09/2012