Seconds out as Iris smashes her boxing target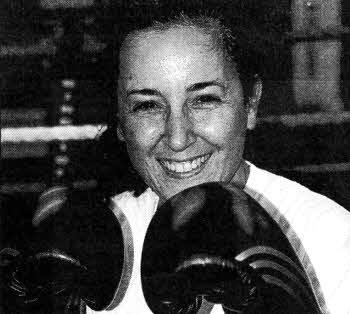 Iris Brennan during training for The Fight. Pic @ Nico Fell Photography.
A LISBURN woman has punched way above her weight to raise £1324 for Aware Defeat Depression.
Iris Brennan spent eight week of intensive training to take part in the The Fight, a white collar boxing event in the Europa Hotel. Iris faced her opponent on the night and may have lost on points but she still raised over £1000 for Aware Defeat Depression, almost double her initial target.
Iris said: "This challenge was one of the toughest but most incredible things I've ever done. It pushed me to the limit physically, even though I had been doing some training with a friend before the official start! I have seen the amazing work that Aware does, so I was more than happy to raise money for them - even though I didn't win my fight having such amazing support from my friends and family more than made up for it!"
Siobhan Doherty, CEO Aware Defeat Depression added: "Iris did brilliantly well at her fight and raised a huge amount of money for Aware, so we are incredibly grateful.
"She trained so hard for this event and has made 29 new friends. All the staff, volunteers and service users are extremely grateful to Iris for raising so much money— it allows us to continue providing our excellent services free of charge to people with depression, their carers and families."
Aware Defeat Depression works exclusively with people who experience depression and bipolar disorder in Northern Ireland. Currently Aware estimate that one in four of the population will have some experience of this illness in their lifetime.
The charity operates around 20 free support groups in towns across the country and all groups are led by trained volunteers from the local community. A telephone and email helpline service is also available, which provides additional support and information.
As well as support services, Aware offer a range of education and early intervention courses.
White Collar Boxing is the latest challenge event to become popular in Northern Ireland. If you're interested in taking part in the next round of The Fight, contact Lorraine on 9032 1734 or email Lorraine@aware-ni.org.
Ulster Star
13/04/2012