'HELP ME TAKE MY DAUGHTER BACK HOME'.
`Everyone loved her, she was so nice'
by MARY MAGEE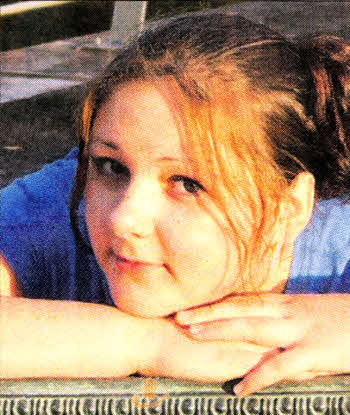 Ksenija Voroslina
THE Lisburn community is being urged to help the mother of the young Latvian woman stabbed to death in Lisburn last week raise the money to allow her to be taken home for burial.
The mother of 28-year-old Ksenija Voroslina arrived here last week after the death of her daughter in the attack at Warren Grove last Monday night.
But despite the Latvian community in Lisburn raising £l,500, the family have been told it will cost the same again to take Ksenija's body back home for burial.
Now local MIA Edwin Poots has appealed to the local community to offer their support by donating money to allow Ksenija to be laid to rest.
"This family has had to deal with the tragedy of a loved one dying in the worst possible circumstances many miles from home" he said.
"They have used all the savings they have to get her home, but they're still £1500 short. That poor girl is lying on a slab in a mortuary somewhere in Northern Ireland.
"I know how compassionate the people here are and I know they would want to ensure her body can go home to be buried close to her family. The Mayor has offered to accept donations anyone would like to make to ensure she is treated in a humane and respectful way"
Family friend Sandi Bandis, who lived near Ksenija in the city, bought her mother a return ticket to Northern Ireland. She has been in Lisburn since last Friday, comforted by the Latvian community, but is now due to fly back home on Tuesday.
He said the 28-year-old's death has devastated her.
"Ksenija was her only child and all she has left is her 81-year-old mother, Ksenija's grandmother," said Sandis.
"It is devastating for her. For someone to kill her in such a savage way has left a mother without a daughter and us without a dear friend.
All she has left is a 81-year-old mother back in Latvia afraid to tell her what has happened as it would simply break her heart. She still cannot believe that this has happened."
Ksenija was stabbed to death last week just hours after arriving home from her work. She lived at Warren Grove and worked for a company on the Moira Road.
Sandis is chairperson of a multi cultural support group and said he had been contacted by the community on the night she died and asked if he knew her.
"I could not believe it," he said. "Ksenija had moved to Northern Ireland for a better life and a new beginning.
You would not have met a more decent and caring person.
Everyone loved her and she was so nice, extremely generous and very popular.
"She was so caring. She had helped other Latvians who came over here - at least four families - offering clothes and support to them. That was the sort of person she was."
Sandis said the family are now considering how to raise enough money to give her a burial at home.
"I have gone to the Latvian consul as they have helped before but the Latvian government say they cannot help," he said. She had a Latvian passport and paid her taxes, Surely they can do something.
"I cannot understand that. Is she expected to just stay here until we can raise the money?
The community have already raised £1500 but we need another £1500.
"We have been trying for the past four days to get somewhere and when we contacted Edwin Poots he gave us good advice.
"We really hope that people out there can help. Her mother is expected to return home again on June 12."
The Mayor, Alderman William Leathem, said that anyone who wants to help with a donation can do so by contacting the Mayor's Office.
If it is cash they will get a receipt and .if they want to leave a cheque they should send it payable to the Lisburn City Council providing they put a note explaining what it is for.
Mr Leathem said that he would also like to pass on his sincere sympathies to the family.
Ulster Star
08/06/2012