locals on their marks for Olympic role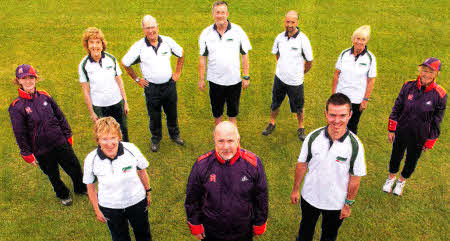 The Northern Ireland Athletics Officials who will be playing a vital role at the London 2012 Olympic Games, including locals Joyce Mack, Robin Mack, Bob Brodie and Brenda Houston.
A NUMBER of local people are ready to face one of their biggest tests as they take on roles as officials at the London 2012 Olympics.
As excitement builds across the country for the Games to officially begin with the Opening Ceremony tonight (Friday), Athletics Northern Ireland and the Northern Ireland Athletics Technical Officials Association (NIATOA) say they are delighted they will have 11 officials participating in the Olympic and Paralympic Games.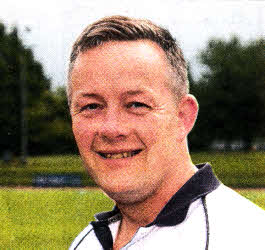 Robin Mack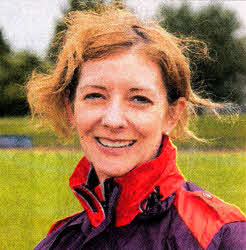 Joyce Mack
They include locals Brenda Houston, Bob Brodie, Joyce Mack and Robin Mack, as well as Joy Alexander, Ian Atkinson, Pam Brown, Andrea Heaslip, Janette Mc Clughan, Andrew Minnis, and Philip West.
These 11 officials are involved in the Games in several different roles. There will be six going as National Technical Officials (NTO's) and five as Games Makers athletic volunteers going to the Olympics and Paralympics.
Joy Alexander and Robin Mack are part of the field officiating group. They will be judging the various throwing and jumping events. Whether it is checking if Goldie Sayers throw is legal or measuring Phillips Idowu winning jump, they will be there.
Pam, Philip, Joy and Robin will also be officiating at the Paralympics where they will be joined by Andrew Minnis. Andrew who was this year's UK Athletics Young Official.
Robin Mack said: The opportunity to officiate at both the Olympics and the Paralympics; is fantastic, but I just happen to be in the right country, at the right time, with the right qualifications and lucky enough to be selected. It has to be the pinnacle of anyone's officiating career and the atmosphere will be brilliant. I feel privileged to be able to represent the sport of athletics in Northern Ireland on the world stage, and to bring that experience back to help the next generation of officials and athletes make their mark?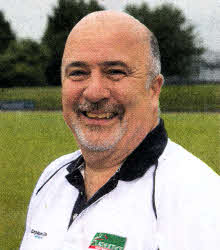 Bob Brodie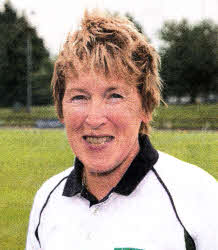 Brenda Houston
The 5 Games Makers volunteers (Bob Brodie, Andrea Heslip, Brenda Houston, Joyce Mack, and Janette Mc Clughan) will be fulfilling various very important support roles during the Games and Paralympics. These include, such diverse roles as a call steward checking the athletes' numbers and equipment, escorting them to the stadium, team and media information centre, Team Leader for the athletics Field of Play at Olympic Stadium, and marshalling for the Marathon.
All the Games Makers are qualified technical officials and will be utilising their numerous skills in helping to provide a smooth running and memorable Games for both the athletes and the spectators.
Joyce commented: "I am delighted to be selected as a volunteer Games Maker for the London 2012 Olympics. My role is working alongside the National Technical Officials in the call rooms at the athletics stadium. I have already attended training sessions and also the three day test event in May 2012. I thoroughly enjoyed meeting officials, athletes and other Games Makers. I am very excited about being part of it all and am looking forward to participating in the 'Big event' in two weeks me.
Brenda Houston added: "I am delighted to be selected as a volunteer Games Maker for the London 2012 Olympics. I am looking forward to the challenge ahead, working as part of a team and hopefully meeting some of the athletes. The Special Olympic Club athletes will be asking me lots of questions so I hope to have lots to tell them".
---
Locals girls ready for `once in a lifetime'
experience as Olympic volunteers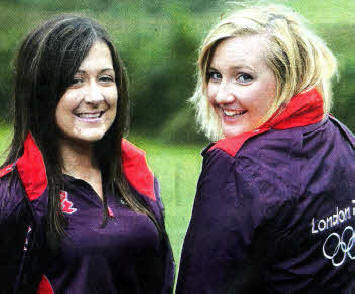 Ashleigh Russell and Charlotte Orr who are going as Volunteers to the London 2012 Olympic Games. US3012104A0
TWO friends from the area are embarking on a 'once in a lifetime' experience by joining the London 2012 Olympic Games as volunteers.
Charlotte Orr from Hillsborough and Ashleigh Russell from Lisburn are both 22. They became friends when they were in the same class at Wallace High School and whilst attending Queens University the girls decided to apply online to become London 2012 Olympic Volunteers as they thought it would be an amazing once in a lifetime experience.
Both girls were delighted to be selected as volunteers and are part of the Event Services Team at the Olympic Park - they have already been over to London several times for induction and role training, specific location awareness and to collect their uniforms.
They will be volunteering for three weeks and their tasks will include meeting and greeting spectators, checking tickets, showing people to their seats and answering general enquiries. The girls are hoping they will get the opportunity to see some events whilst "on duty' and they are looking forward meeting people from all around the world and to exploring London in their free time.
---
A Premier welcome for Chinese Gymnasts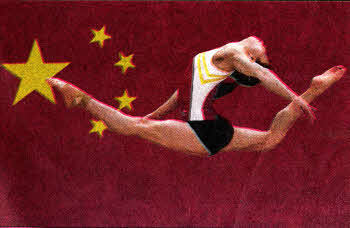 The Chinese Olympic Gymnastics team were welcomed to Lisburn recently.
THE CHINESE Olympic gymnastics team was given a warm welcome at Premier Inn Lisburn, during their two week stay ahead of London 2012.
The team, which is amongst the favourites to clinch gold at the Olympics, trained at nearby Salto Gymnastics Club and have been based at the Lisburn hotel for the duration of their stay in Northern Ireland.
Jill Moore, general manager of Premier Inn said: We were delighted to play host to the Chinese gymnastics team for the past two weeks and to provide them with a home from home during their last preparations for London 2012.
"We wish the team the best of luck for the Olympics and everyone at Premier Inn Lisburn will be watching their progress in the competition closely, having had the pleasure to get to know the athletes and coaches over the last few weeks."
stacey.heaney@ulsterstar.co.uk
Ulster Star
27/07/2012