Michelle is crowned 'Miss Water 2012'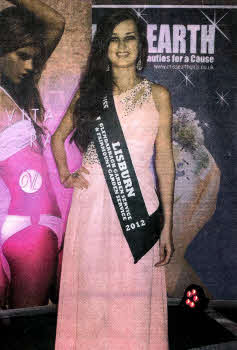 Michelle Cunningham
MICHELLE Cunningham, former Miss Oyster Pearl and model with Style Academy, whose mother and father are from Lisburn originally and whose family and friends reside in the city, won entrance into the final of Miss Earth Ireland, representing Lisburn, at the Seagoe Hotel Portadown recently.
Michelle won third place against other contestants from throughout Ireland and was awarded the title of Miss Water 2012. Michelle was also the overall winner of Best Online Profile when she wrote about her achievements, talents, interests, ambitions and composed an environmental message.
Michelle's environmental message is: "Protect, conserve and promote our natural environment for the benefit of present and future generations. Be more energy efficient, look after our air, reduce pollution, promote clean neighbourhoods and reduce, reuse and recycle your waste. Protect our wildlife and marine life and their habitats. Stop contaminating our bathing and drinking waters. We only have one earth, we need to look after it."
Michelle had to participate in several rounds in the Miss Earth Ireland final, including a private interview, a vintage cocktail dress and the traditional long evening gown round.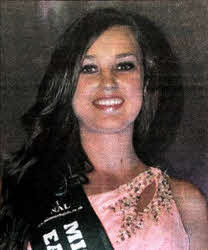 She also had to demonstrate that she was knowledgeable about environmental issues in the 'Green Goddess, during which she had to talk about wind and solar energy, wave and tidal power.
As part of the competition, Michelle had to design a T-shirt and poster to promote Sustainable Energy. She decided to use the slogan 'Sustainable Energy Doesn't Cost the Earth'.
"I wanted to enter Miss Earth not only because it was a beauty contest but also to raise awareness to individuals from every age group about the importance of protecting the environment for future generations," said Michelle.
"It was a very challenging yet enjoyable experience and I enjoyed meeting some very beautiful and intelligent women from all over the province and was delighted with my achievements." Michelle hopes to promote environmental projects within the Lisburn community and would like to thank her sponsors Glendarragh and Fairmount Garden Services for their support.
Ulster Star
07/09/2012