Local girls in final of Miss Bollywood NI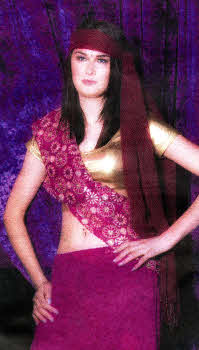 Jessica Knowles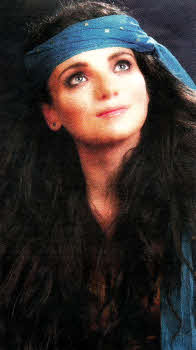 Laura Selby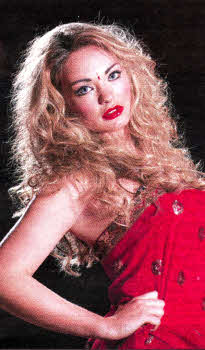 Rachel Jones
THREE local girls have made it into the final of the inaugural Miss Bollywood NI competition.
Jessica Knowles, Laura Selby and Rachel Jones were chosen by Style Academy to go through to the final.
The unique competition has been created to raise funds to help establish Angel House - a home in India for babies abandoned by their families because they are female.
Every day in India 2,000 babies are killed simply because they are female while even more are abandoned at churches, hospitals, over-crowded orphanages or simply in the street.
Jessica from Drumbo is currently busy studying for her GCSEs and hopes to study her A Levels next year. In her spare time she likes to spend time with her horses and spends most weekends competing with her horses.
Jessica said: "I think it's a really good cause, I have a little niece of my own and I know how special a baby is regardless of its gender. I think the Miss Bollywood NI competition is a great opportunity, and experience for all of us whilst raising awareness and funds for such a worthwhile cause."
Laura from Dundrod is studying Psychology at Queens and works as a waitress in Del Toro restaurant in Lisburn.
Laura hopes to continue into a medicine course and eventually become a GP. She said: "I entered because I saw the word Bollywood and knew straight away it was right up my street.
"It's not about us contestants it's about raising money for those children who need help."
Rachel is currently studying for her GCSE's and hopes to go on to study A Levels. She commented: "I wanted to get involved with Miss Bollywood NI as soon as I read about it on Facebook. When I read about what the money from it was going towards and how it would help build Angel House' in India, I knew I wanted to get involved straight away to help this cause.
Entry to the competition costs £50 and includes a professional make over by makeup artists Karen Jarvis and Heike Wilkinson, professional hair style by Encanto Hair Salon Portadown, professional photo shoot by Marie Allen, choice of Indian Saree and three images on a disc.
Everyone involved is working on a voluntary basis, so the entire entry fee goes to the Angel House charity.
The competition will culminate in a Grand Final in the Ramada Plaza Hotel in Belfast on Sunday May 13. The action packed show promises an entertaining evening for everyone with Bollywood style dancers, fire eaters, a charity auction, a catwalk show from the finalists and the crowning of Miss Bollywood NI 2012.
Tickets are £20 and can be purchased at Bar Bacca in Belfast, Marie Allen studio and Encanto Hair Salon, Portadown or by emailing missbollywoodni@gmail.com
Ulster Star
13/04/2012