Mural to take pride of place at Civic Centre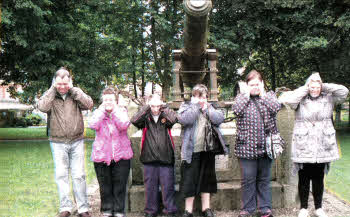 Art Room Service Users at Castle Gardens, Lisburn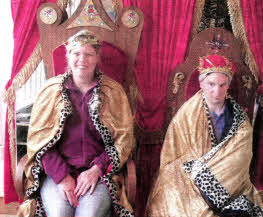 Sara Blakey and Simon Megarry at the Belfast Museum
SERVICE users at Lisburn Adult Resource Centre based at Wallace Avenue have been going back to yesteryear as they put the finishing touches to their mural 'Lisburn - Past and Present'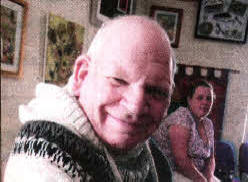 Francis Curran at the Atlas group, Lisburn
Once completed they will get the chance to marvel at their beautiful work which will then be displayed at the Civic Centre for all to see.
The Service Users based in the Art and Activity rooms have shown their enthusiasm at some of the activities they recently participated in many outings and workshops within the local
communities.
They took part in day trips away, visiting local business and enjoying guided tours.
Among the places they went were the Coca Cola factory, Tesco at Bentrim Road, IKEA, the Lisburn Linen Museum, Annahilt Bead Shop, The Ulster Folk and Transport Museum and the Belfast Museum.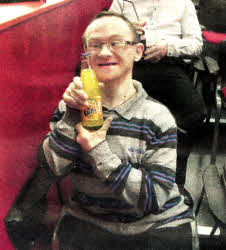 Gerard Mclaughlin at the Coca Cola factory
They also went on a number of summer picnics to Holywood, Tannaghmore Park, some of the many parks around Belfast and Oxford Island. Service Users also took part in line dancing workshops over the summer.
Many have attended the Atlas Centre on Sloan Street and participated in first aid, confidence building, knit n natter group and a colour me beautiful workshops.
It is a most exciting time to be attending LARC. They are looking forward to having a broad programme of activities over the next months.
Some of their planned visits will include a visit to the Donkey Sanctuary, Templepatrick, Crosskennen Sanctuary, swimming at Trummery House, badminton, Lisburn Library music appreciation, Lunch Club at Trinity Church, art workshops, Atlas Group classes and ICT classes where the service users will enrol in SERC, Lisburn promoting their independence and making good use of the college amenities.
Ulster Star
03/08/2012