Dunmurry born man dies in New York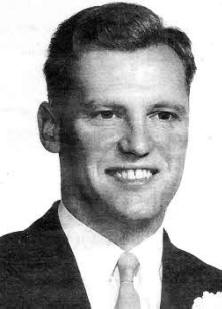 Ron Mackinnon
A DUNMURRY born man who worked as a commissioner for Economic Development died in New York, last month.
Father-of-two Ron MacKinnon died peacefully at his home in Potsdam on September 18, in his eightieth year.
Born in in 1932, in Dunmurry, Ron attended Wallace High and was a keen sportsperson who was outstanding not only in rugby, but in cricket and athletics too. He played rugby for Lisburn Academicals and Queen's University, Belfast, before gaining a reputation for his forceful running.
Ron also represented Dunmurry Cricket Club, where he made a major contribution as an all-rounder.
After graduation from Queen's University, with a degree in Chemical Science Ron moved to Canada to work for Dupont Chemicals in Brockville, Ontario. He went on to have a long and distinguished career with Pfizer International, representing the company in Africa, the Middle East and in Europe.
Following his retirement from Pfizer, Ron worked first with the Vermont State Government as Commissioner for Economic Development and then for A.N. Derringer as a trade import and freight specialist.
Ron was married to Mary, for 53 years and had two children Kevin and Heather and they travelled the world, making many friendships.
Ron was predeceased by his brothers Fred, Jock and Marshall and is survived by his sister Gretta and sisters-in-law Betty, Margie and Anna.
He was also grandfather of Chelsea, Sean, Sarah, Ian and Michael, father-in-law to Sharon and David.
A private family service was held in Potsdam. If friends so desire, in lieu of flowers, memorial donations may be made to Hospice and Palliative Care of St. Lawrence Valley, 6805 US Route 11, Potsdam NY 13676.
Ulster Star
05/102012