Teenager remains in coma after brutal assault in city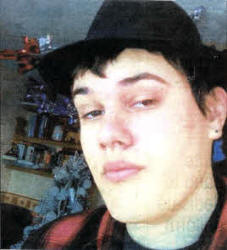 Scott Vineer
THE mother of the teenager brutally attacked and left for dead in Lisburn two weeks ago has said that despite hopes that he was showing signs of improvement, he still remains in a coma.
17-year-old Scott Vineer was assaulted on Thursday, September 6, and he was only discovered by a police dog handler in the grounds of the former World of Furniture showroom on Friday evening, over 24 hours after the attack.
Last week Scott's mother, Helen-Louise Vineer thanked local people for their support and this week she has said her son is starting to make progress.
Posting on the Facebook support group 'Justice for Scott, his mother said: "We spoke to the doctor. She told us the hand movements we were feeling yesterday are only nerve spasms and that Scott is still in a coma despite his eyes being half open. They would expect to see more reaction from him when awake. He is being treated for an infection also. He has a slight reaction at times to tests for reflex but it isn't consistent."
She said his family were talking to him every minute and had been sharing messages of support that had been posted on Facebook.
Thanking everyone for their support during this difficult time, she added: "Thank you to everyone who has sent cards, messages and gifts. We can't speak to each one of you individually but please know we are extremely grateful and amazed. Thank you so much."
The Facebook group was started by Lisburn woman Judith Fynney, who also has a son With autism.
She had been so sickened by the attack she was determined to do something to show the family that there was support for them. The group now has over 4,000 members who post daily messages of support.
"Scott's mother posts updates on the site and she reads the messages of support to Scott every day.
"I set up the group because I wanted to show that there are more good people than bad out there. "We have members from as far away as Brazil, America and Australia, which is fantastic," said Judith.
The group will also be posting updates about the Autism NI Scott Vineer Trust Fund once it is established.
Detectives in Lisburn are continuing to appeal for information about the attack. To date one person has been arrested on suspicion of attempted murder.
The police were due to revisit the crime scene on Thursday as the Star went to press. They were handing out leaflets and asking anyone with information about the attack to come forward.
Anyone with information can contact the police on 0845 600 8000. Alternatively, information can be passed anonymously using the Crimestoppers number 0800 555 111.
Ulster Star
21/09/2012