Mother keeping a bedside vigil
by MARY MAGEE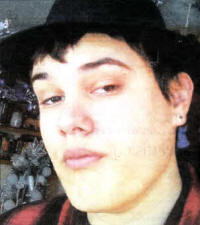 Scott Vineer
THE MOTHER of the 17-year-old Scott Vineer believes that her son is showing subtle signs of recovery but still has a long way to go before he wakes up from a coma.
Helen-Louise Vineer who was posting on the Get Well Soon facebook page for Scott of which there are over 16,000 followers, described the recent signs as 'fantastic news' as she remains at his bedside at the Royal Victoria Hospital.
Scott was assaulted on Thursday, September 6, and was only discovered by a police dog handler in the grounds of the former World of Furniture showroom on Friday evening, over 24 hours after the attack.
He was last seen leaving the Lisburn college and he had earlier played football with a friend at Castle Gardens.
On the Facebook page Helen said that though he is still in a coma he is 'doing ok'
She said that he was now breathing without a ventilator but is still having oxygen through a tube as support. He also moved from intensive care to a high dependency unit last week.
"There are 12 coma levels rated on the Glasgow coma scale," she posted. "The worst is level three and the best is level 15. Scotts was in level three but the doctors think he is now at level 10. Fantastic news.
"He still has a long way to go before he wakes up and they say that could be a slower process than he has been doing. His temperature is still going up and they feel he has an infection in his right lung."
In a later comment on Saturday she posted, "Scott is still the same, No response to reflect tests, eyes are open but he doesn't respond to anything. His leg moves if you tickle his foot but that is all. When we click our fingers in front of his eyes there is no reaction. Paul and I are there every day talking and reading to him in the hope he might hear our voice."
Ulster Star
05/10/2012