FAMILY IN BESIDE VIGIL WITH SON
AT ROYAL VICTORIA HOSPITAL PRAYERS FOR STEPHEN
Quick actions of officials and medical team is praised by mum Geraldine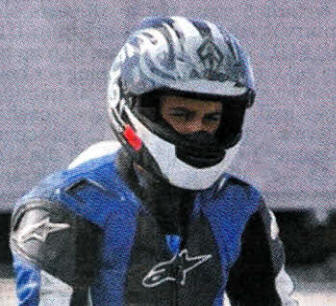 Stephen McKeever
THE mother of Lisburn motorcyclist Stephen McKeever says the swift actions of race officials and medics has given her son a fighting chance to survive a horrific crash sustained at the Tandragee 100 last Saturday.
Geraldine McKeever and husband Tommy have been keeping a bedside vigil at the Royal Victoria Hospital where 22-year-old Stephen's condition is described as critical but stable.
"It's your worst nightmare," said Geraldine. "We are just taking it a minute at a time. However had it not been for the quick response of the race officials and the MCUI medical team who were with Stephen within seconds of the accident then we would not even be where we are today."
Stephen's 600cc Yamaha crashed at the Cooley Hill section of the 5.3-mile Tandragee circuit on the approach to Joey's Dip during practice for the Senior Support class. It was his second race of the season, last week he was in action at the Cookstown 100.
The impact of the crash took off his helmet and he suffered a punctured lung, broken vertebrae in his neck and back, broken ribs, a broken leg and severe head injuries.
"There is hope and there has been some improvement. He is moving his legs and arms. If we can get him breathing on his own then that would be another step forward," added Geraldine. "We remain positive, but there is still a long way to go."
A former pupil of St Joseph's PS in Lisburn and St. Mary's Grammar, Stephen was introduced to the sport by his late grandfather Brian Morgan who helped guide him along the way towards his road licence. Motorcycling fans across the country have been posting messages and prayers of support on social networks wishing the Lisburn man a full recovery.
Ulster Star
11/05/2012