Stephen off life support and talking to parents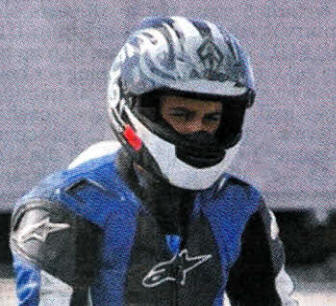 Stephen McKeever
LISBURN motorcycle racer Stephen McKeever began the long road to recovery this week when he was taken off life support at Royal Victoria Hospital and began breathing on his own.
The 22-year-old had been in intensive care since he was brought to the Royal following a horrific crash at the Tandragee 100 road race 13 days ago.
"We got fantastic news on Tuesday," said mum Geraldine. "Stephen was taken off life support and he is now breathing- on his own. That was our first goal. Now we will look to the next one, but there is still a long way to go.
He is speaking to us which is a great relief. He knows us but is still somewhat confused. He can move his arms and legs which is also good news. Only 24 hours earlier we were still not sure what way things would go." Geraldine told the Star she and the whole family were overwhelmed with the support and thoughts for her son. "I want to thank the people of Lisburn and indeed those from all over the country, who have said prayers and got in touch. It has been a great comfort and support to us at this difficult time" she said. "The staff at the Royal too have been fantastic, they are doing everything they can to help Stephen."
The crash left Stephen with a punctured lung, broken vertebrae in his neck and back, broken ribs,, a broken leg and severe head injuries.
Last week we reported how Geraldine believed the swift actions of the race officials and MCUI medical team who attended Stephen within seconds of the accident may well have saved his life.
Ulster Star
18/05/2012