Bike crash rider Stephen making 'remarkable recovery'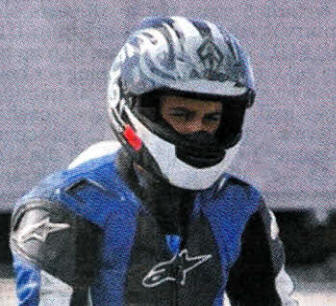 Stephen McKeever
STEPHEN McKeever, the Lisburn bike racer who suffered horrendous injuries following a crash at the Tandragee 100 races just weeks ago is making a remarkable recovery.
The 22-year-old moved from the Royal Victoria Hospital to Musgrave Park on Thursday for rehab, but his father Tony says his son is now expected to make a full recovery.
"We are so lucky and Stephen knows just how lucky he is," explained Tony. "It's incredible to reach this stage after such a horrific accident. The family want to thank all those people who have been in touch and supported us and prayed for Stephen. There is still a long road ahead but all his vital organs are okay which is good news."
Tony and wife Geraldine have been at their son's side since the accident on May 5. Stephen's 600cc Yamaha crashed at the Cooley Hill section of the 5.3 mile Tandragee circuit on the approach to Joey's Dip during practice for the Senior Support Race.
The impact of the crash took off his helmet and he suffered a punctured lung, broken vertebrae in his neck and back, broken ribs, a broken leg and ankle and severe head injuries.
It was the prompt action of MCUI medical team which almost certainly saved Stephen's life. "They were on the scene very quickly and sedated Stephen which stopped him from moving and we have been since told that this saved his life," said Tony.
"It's your worst nightmare. You know at the back of your mind when he is racing that something terrible could happen but you don't think it will come to you. I never want to see him racing again. Even Stephen has told us that he is finished with road racing."
Stephen is able to speak freely now but he remembers nothing of the accident.
"He thinks it happened the week before at the Cookstown race. He asked about his bike and leathers at first. The rest is a blank" said Tony. "The first signs of hope we had came about three days in when he moved his eyebrows. They took him off the ventilator and when he began moving his legs and arms it was another positive step. That then gave us hope that he could continue to improve and we are all so delighted he has come through it and that he will be okay after a period of rehab," added Tony.
Ulster Star
08/06/2012