'Titanic Ghost' to appear at car show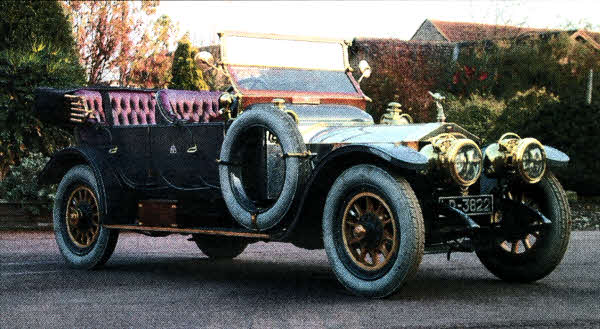 This striking Rolls Royce which was built for one of the men behind the Titanic is returning to Northern Ireland.
A 101 year-old Rolls Royce Silver Ghost, built for Harland & Wolff Chairman Lord Pirrie, and named after the iconic RMS Titanic, will be the star attraction at the annual Vintage, Classic and Sports Car Show in Newcastle's Slieve Donard Hotel at the end of January (Friday 27 to Sunday 29).
The car-known as the 'Titanic Ghost' - was made to order for Lord Pirrie, also a former Lord Mayor of Belfast, shortly before the Titanic was launched. The car is returning to Northern Ireland for the first time in 85 years.
Martin Cromwell, one of the show's organisers, said: "This car has a unique link to a special time and place in our history and we are thrilled to be able to bring it back to Northern Ireland in this year when so much attention will be focused on the Titanic. It's a remarkable car that is really evocative of the era, a time when Britain's car and shipbuilders were the very best there were."
Other cars likely to attract the crowds include a 1930s Derby Bentley, a Morris Minor in full GPO livery and a selection of original Minis.
Now in its eighteenth year the Vintage, Classic and Sports Car Show is run by local car enthusiasts and attracts some 3,000 visitors over the course of the weekend. It has raised more than £100,000 for local charities and proceeds from this year's event will go to Cancer Research UK.
Alongside more than 40 cars, motorbikes and tractors packed into the hotel's Grand Ballroom will be antiques, jewellery and bric-a-brac stands.
Admission is £5 for adults and £2 for children. Opening times are 2.00pm to 10.00pm on Friday January 27, 10.00am to 10.00pm on Saturday 28, and 10.00am to 4.00pm on Sunday January 29.
Ulster Star
20/01/2012