Friend's Physics pupils enjoy a trip Geneva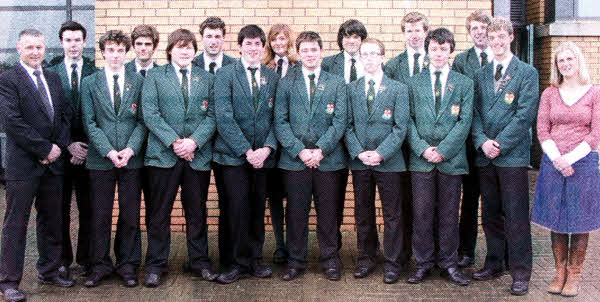 Friends' School A- Level Physics students along with teachers Mr Gamble and Mrs. Kingston who recently enjoyed a trip to the world famous CERN Institute in Geneva Switzerland.
15 A-level physics students from Friends' School, along with two teachers have recently visited Geneva to see the world famous CERN institute which houses the Large Hadron Collider (LHC) and its cutting edge discoveries and research into Physics.
They were particularly interested in researching fundamental particles which make up everything in our universe. The aim of the trip was to learn more about these fundamental particles so they could have a better understanding of this complex topic that is on the specification of the A-level Physics course.
The group was given a presentation on how the particles are detected, showing the control room of the LHC followed by a 3D video on the mammoth construction that went into its building.
The conclusion of the tour was in a warehouse where components for the LHC were built. Other activities at CERN included interactive displays for the visitors.
Ulster Star
23/03/2012