The Carr Primary School 1947/1948.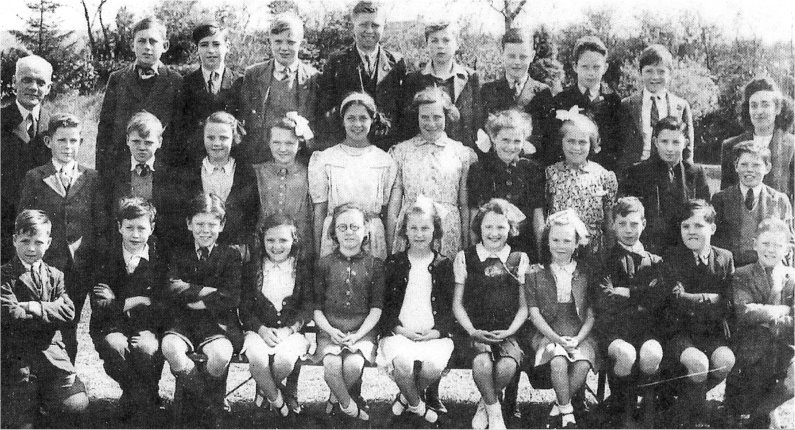 Back row: left to right: Stanley Kerr, Thomas Bryans, Ernie Robinson, Robert Hanna, Jack Scott, George Carlisle, Martin Lowe, Jim Hall.
Second row: Sam Sloan, Junior Harron, Ruth Glenn, Viola Spence, Tilly McFarland, Iris Corbett, Audrey Smith, Joan Johnston, Bertie Abbott, George Dobbin.
Front row: John McFarland, Herbie Jordan, Sam Dobbin, Helen Magowan, Jean Harvey, Eileen Sloan, Isme Jamison, Margaret Patterson, Henry Corbett, Walter Johnston and Derek Harrison.
Also included are Master Scott and Miss Patterson (now Mrs Trevorrow).
15/12/2007