Carr Primary School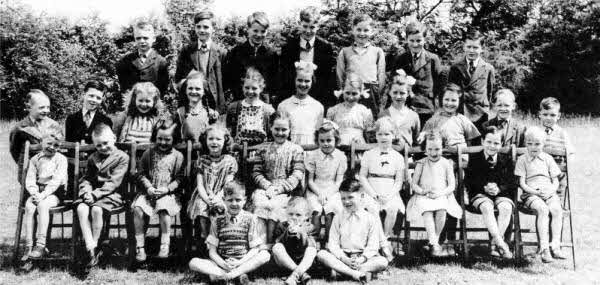 The Carr Primary School photo 1952.
Back row: Fred Johnston, Graham Harron, Noel Reid, Maurice Harrison, Lenny Reid, John Smith, Brian Smyth.
Middle row: Jim Johnston, Stanley Patterson, Marlene Robb, Elizabeth Cairns, Margaret Holt, Phillis Duffield, Wilma Patterson, Maureen Eadie, Roberta Philpot, Tom Magill, Wilmer Patterson.
Front row: Tom Patterson, Eric Johnston, Edith Johnston, Robb, Rosemary Johnston, , Muriel Johnston, Alice Magill, Willie Johnston, .
Sitting: Robert Patterson, George Johnston and Earl Philpot.
15/12/2007