Davy Jones and his car
Few will forget! Davy .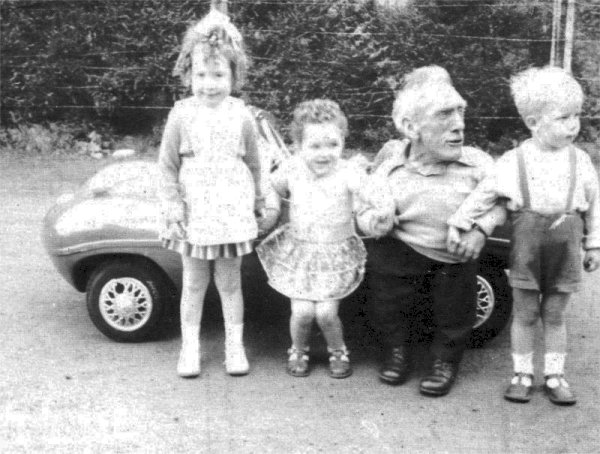 The late Davy Jones, second right, was quite a character around the Lisburn area a few years back. He made numerous appearances in circuses and was well known throughout the province.
He lived in the Antrim Street area of town, and is pictured here with Karen O'Leary, Paula McCaugherty and Michael Ganley, whose father Len is the well-known snooker referee. E4412.
11/02/2009