Church Lads Brigade (Christ Church)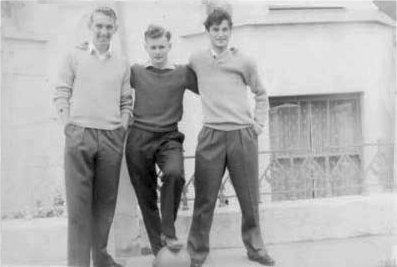 Photograph taken by Jim Ward, Eastbourne 1958
Billy (Beano) Hanna, Billy McCulloch, Billy Vogan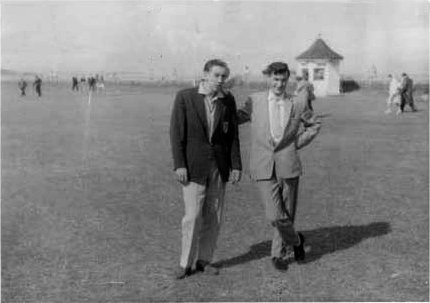 Photograph taken by Jim Ward, Bray Co Wicklow 1959.
Bobby Hanna, Billy Vogan.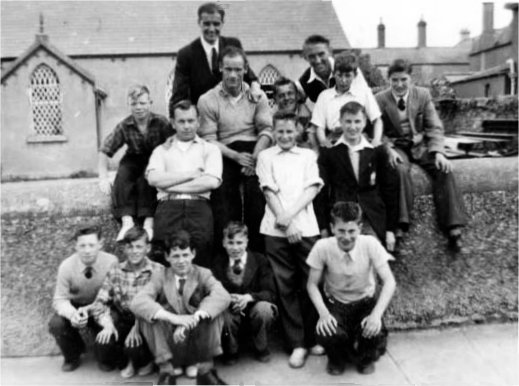 Photograph taken by Annie Hall (Harold Crowes future wife) at Greystones 1956

Row 4: from front Harold Crowe, Beano (Billy Hanna).

Row 3: Harold Boyd, Jim Campbell, Winston McCausland, Albert McCarter
and John Leathem.

Row 2: Bobby Chambers (Barrack St.), George Bleakes and Andrew Gibson.

Row 1: Peter Ward, Billy McGeown, Terry Watson, Robert Weekes and Albert McLarnon.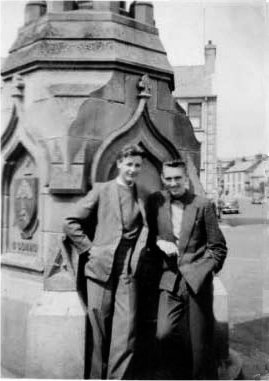 Photograph taken by Bobby Chambers Ballycastle 1955.
Brendan Sloan, Billy (Beano) Hanna
Names supplied by Margaret Scott, Frazer Wilson added to and verified by Beano
04/05/2009