Lambeg Bleachers & Dyers, the winners of the IFA Junior Challenge Cup in the 1939/40 season.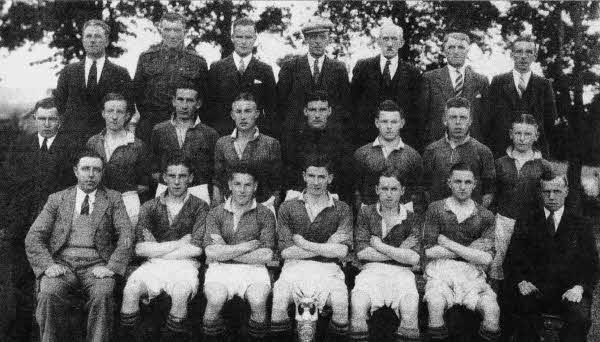 Back row: Norman Hull, Jim McCord, Joe Turner, C. Mulholland, Jim Maguire, J. Pedlow, T. Harvey.
Middle row: Bobby McCabe, T. Robinson, S. Johnston, John Maddison (Captain), Jim Mulholland, Jim Fleming, Phoenix McCurley, Walter Bruce.
Front row: Johnny McCabe, Sammy Rainey, D. Johnston, J. McCord, B. Lannigan, Sam Buchanan and T. Totten.
To enlarge photograph please click here on on photograph above
23/09/2009