Lisburn Technical 1949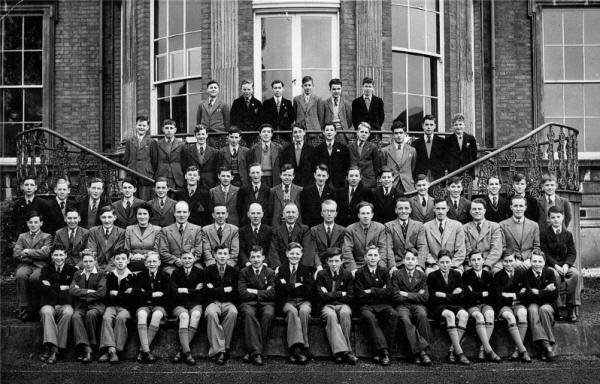 Top row: From L.R No. 5 Wilbert Flanagan
Row 4: From L.R: No. 7 Robert Kelly.
3rd Row: From left 1st Ronnie Gowdy (Canada, deceased), 2nd Thomas (Allan) Gracey, 3rd Stanley Moreland after that Stanley was a teacher in the tech
Second row: 1st. from right Thomas (Tom) Lyle.
Front Row: No.2 Wilfred Higginson, No 5 David Cowan.
---
Submitted by Harry Connor, David Cowan, Thomas (Allan) Gracey, Elizabeth ?
Can you name the year and anybody in the photograph?
Please email me at info@lisburn.com
27/03/2008