Sinclairs Row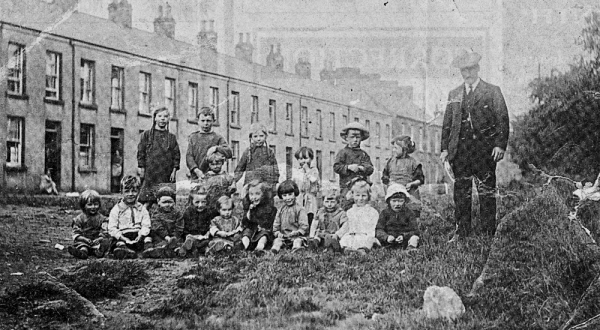 The group of children and the Scottish visitor at Sinclairs Row more than 70 years ago. S46/400
A part of Lisburn which has long gone
THIS interesting old photograph shows a part of Lisburn which has long since gone. The houses were known as Sinclairs Row and they were located just off Hill Street.
Close by was an area known as `Grove' which lay at the rear of what is now the Lagan Valley Hospital.
The photograph was taken more than 70 years ago and little is known about the group of children who posed for the camera. However, it is known the gentleman on the right had travelled from Scotland to visit relatives in Lisburn.
If you recognise yourself in this photograph and would like to share your memories of Sinclairs Row please email to info@lisburn.com
Newspaper cutting supplied by Tom McKay
27/04/2011