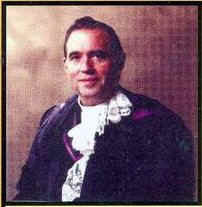 Dr Howard Cromie is Senior Minister of Railway Street Presbyterian Church. Lisburn. He had a very challenging ministry in his various spheres of labour, first in his Assistantships in Edinburgh and Belfast and then in his Pastorates in Enniskillen and Lisburn. In this Volume he shares with his readers his recollections of growing up on a farm in County Down, his memories of wartime and his experiences during "The Troubles".
Dr Cromie gives us many interesting and sometimes amusing pen pictures of happenings during his ministry in his different congregations as well as in his Convenerships of The Irish Mission and Church Extension.
The author shares with us also his deeply held convictions about the Primacy of Preaching and his commitment to the proclamation of the Gospel.
His service to the Church at large was recognised by his Election to the Moderatorship of The General Assembly in 1984.
Now enjoying retirement. Dr and Mrs. Cromie live in Newcastle where "the mountains of Mourne sweep down to the sea."