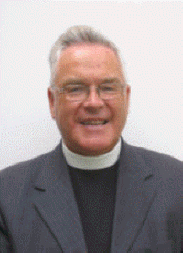 THIS Christmas Eve will be even more special than normal at Hillhall Presbyterian Church. For it will mark the retirement of the Rev Jack Richardson after nearly a quarter of a century of service to the church.
At a special Christmas family service, Mr Richardson will bid his loyal congregation farewell after serving them for 24 and a half years.
The County Tyrone man was installed in Hillhall on June 4 1982 after previously being based in Carland and Newmills.
During his ministry a new suite of halls was opened in May 1987 and a manse in 1995. But in November 1999 the church halls were destroyed in an arson attack.
However, the resilience of the church was shown then just three years later magnificent new halls were re-opened at a cost of ill million.
Mr Richardson, 64, said it will be a "wrench to leave" when he officially retires at the end of the month.
"It has been a great privilege to have been welcomed into both the homes and hearts of the people, but I am looking forward to taking life a little easier" he said.
"My wife Sally will retire from her teaching job in the new year and I certainly won't be twiddling my thumbs", he explained.
"I am a keen walker and have a great love for playing the piano and organ and I do enjoy reading.
"We are moving to Culcavy so there will be lots to keep me busy and I will still continue my Chaplain role at Lagan Valley Hospital." Asked how a changing society has affected the church Mr Richardson said that more people were coming to church morning and evening despite society becoming "more secular and materialistic."
He also said that the number of young people going to his church was declining due to high house prices in Lisburn.
"As house prices rise young families are moving away as they simply can't afford to buy homes here."
The church will be left in the care of Reverend Adrian McLernon, Minister of Drumbo Church, until a new Minister is appointed.
"I feel it is time for me to step aside to allow someone with new ideas and lots of energy to take over", explained Mr Richardson. "I would like to thank my family and friends who have supported me over the years and also John Connery, the Clerk of Session, deserves a special mention too.
"I thank God for my good health and for being able to serve the congregation. I will leave with a heavy heart. It has been a huge privilege to work with such lovely people."
Compiled by Jenny Monroe (Ulster Star).
15/12/2006