By Karen Bushby
Friday 14 September 2007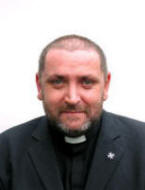 Two Books of Condolence have been opened in St Colman's, Parish, Dunmurry, following the sudden death in August of the rector, the Rev Tom Priestly.
The books have been available for signing during Sunday services in St Colman's, and were in Church of Ireland House, Belfast, for a week. They will be in Ballymena from Sunday September 23 until Sunday September 30. After that the books will be in other local churches in the Dunmurry area.
One of the books will be kept by Mr Priestly's family and the other by the parish.
Connor Pastoral Support group has been offering support to parishioners of St Colman's in the wake of Mr Priestly's death on August 25.
The Bishop of Connor, the Rt Rev Alan Abernethy, who will preach in St Colman's on Christmas Day, said messages of support for the parish had come in from all denominations and from around the world.
18/09/2007