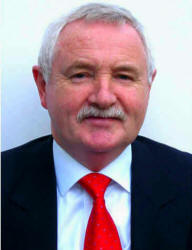 John Kelly
I would like to say thanks for the great work done by the Chaplaincy Department at the Royal Victoria Hospital. I underwent major surgery on Thursday 4th January and was most impressed by the visits from the Deaconesses.
On the day after my operation while I was in much pain and feeling very sorry for myself, Jean Gwynn visited me. On the following day and on other occasions, Carole O?Hara, originally from Lisburn, visited me. I was very touched by the graciousness, friendliness and Godly concern shown by these ladies and wish to pass on my sincere thanks to them for their personal thought provoking bedside prayers offered on my behalf and for the many other people they would visit in this extremely busy hospital.
Once again Deaconesses - thanks.
09/02/2007