Tuesday 31 July 2007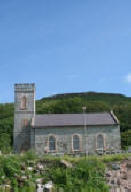 On June 10 a group of 67 parishioners from Magherall spent the day on Rathlin Island. The group included pensioners, families with toddlers and some Polish students led by Tony from Lisburn Cathedral.
After an 8am start the group, travelling by coach and car, reached Ballycastle for the 10 am ferry to Rathlin.
The boat was packed, but the half hour voyage was incident free as the sea was as calm as a mill pond.
First port of call was St Thomas Church of Ireland for the Holy Communion Service conducted by rector of Magherall, the Rev Nicholas Dark. Tony from Lisburn Cathedral was invited by the Rev Dark to assist with the Communion.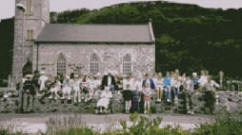 The little church was packed to capacity which was a change for the Islanders as there would usually only be only a small number present.
The service was both spiritual and uplifting, and the final hymn, 'How great Thou art' summed it the joy of the day as the Magheragall and Rathlin parishioners celebrated God's greatness, goodness and gift of glorious weather.
After the service Mr Ian Park then pointed out the different walks that were available. There was something to suit everyone from families with children, to pensioners to the very fit. The group split up for picnics and set off on a variety of walks around the island, and those who stayed behind enjoyed 'people watching' while the children played in the park.
The group enjoyed refreshments in a caf' before catching the 5.30pm ferry back to Ballycastle.
21/07/2007