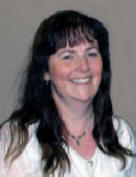 The Greater Lisburn Parenting forum which comprises of various organisations that offer parenting advice, support and courses in the Lisburn area, will hold a special event for parenting week in First Lisburn Presbyterian, Downtown Centre on Wednesday 17th October between 10.00am and 1.00pm.
There will be advice about DHSS benefits, stress management, baby weaning advice, baby massage, alternative therapies, pamper sessions, story telling by staff from Lisburn Library, Chinese food, Chinese games, refreshments including soup, sandwiches and much more. A cr'he will be provided and everyone will be allowed to have 2 sessions of pampering. There will also be a men's health information stand and other exhibitions in the main hall giving information of the many provisions of help in Lisburn offered by statutory and voluntary agencies.
Among the special guests will be the Mayor Councillor James Tinsley, his wife Margaret and their family together with some of our local MLAs (they will arrive about 11.00am).
Please plan to come to what promises to be a most enjoyable event which will allow you to gain knowledge of many provisions on offer in the community of Lisburn.
27/09/2007