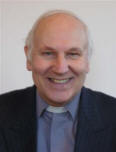 Long serving minister, the Rev Victor Sinclair will preach his farewell sermon at Ballycairn Presbyterian Church next Sunday morning (1st April) at 11.30am.
Mr Sinclair, who has given 32 years of loyal and exemplary service, was installed as the sixth minister of Ballycairn in April 1975 in succession to the Rev Marshall McCreery who was installed here in June 1949. During his ministry the new extension was added and opened on Sunday 1st July 1984 by the Rev Cowper Lynas, Acting Moderator of Belfast South Presbytery.
All friends and former members of Ballycairn will be made most welcome at what will be an emotional service.
25/03/2007