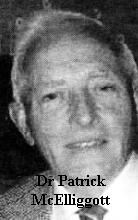 LISBURN Independent Methodist Church on the Causeway End Road is holding a weekend with a Spiritual Focus from Friday 23rd-Sunday 25th March.
The event starts with Focus on God at 8pm on Friday, and on Saturday the main event is a Focus on Marriage and the Family.
Available
Coffee is available from 10.30am and this runs until 12.15 in the form of a seminar for married couples and those with families.
That night there is a Focus on Mission at 7.30pm
On Sunday at 11.30am and 6.30pm the Focus will be on the Deepening of Christian Life and then at 8.15pm it will be on Youth.
The special speaker for the weekend is Dr Patrick McElliggott who spent most of his life as a missionary with his wife in Japan.
He is now living in England and involved in church ministry. His ministry is Biblical, experienced and practical.
The weekend is open to everyone and visitors will be very welcome at any of the events.
Ulster Star
16/03/2007