First Lisburn Bible Ministry Committee under its convener Tom Kinkead extend an invitation to join with them in First Lisburn Presbyterian Church for two ReachOut Sunday Evening Services.
Sunday 25th November - Robin Fairbairn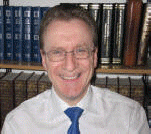 On Sunday 25th November at 6.30pm to 8.00pm, the guest speaker will be Executive Secretary for Education and Promotion for the Board of Mission in Ireland. Robin, who lives in Derryboy near Crossgar, Co Down, worships in Raffrey Presbyterian Church. Before taking up his appointment with the Board of Mission in Ireland he worked for over 20 years with Belfast City Mission. One of his responsibilities is to edit ReachOut (formerly the Christian Irishman.) This now bi - monthly publication seeks to inform about the work of Mission in Ireland today.
Sunday 2nd December - Billy Patterson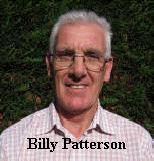 On Sunday 2nd December, from 6.30pm to 8.00pm, the guest speaker will be Billy Patterson, and Irish Mission Worker based in Drogheda. Billy and his wife Pat are from Lisburn and their home congregation is Sloan Street Presbyterian Church. Billy was converted to Christ through an open-air meeting in 1973. He joined the Irish Mission in 1984. Billy worships and works with Rev John Woodside in Drogheda Presbyterian Church. Door to door visitation, one to one Bible study, open-air evangelism, children's and youth work are the means by which Billy shares the gospel.
14/10/2007