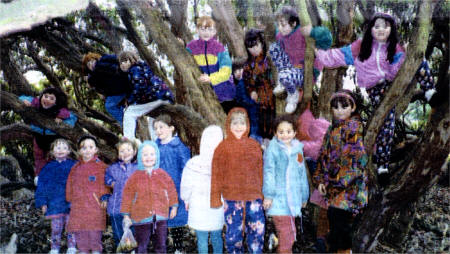 Members of the 40th Northern Ireland Girls' Brigade Dunmurry Presbyterian enjoy a Teddy Bear's Picnic in Lady Dixon Park in the early 1990s.
MEMBERS of the 40th Northern Ireland Girls' Brigade Dunmurry Presbyterian, past and present, will be joining together to celebrate the 60th Anniverary of the organisation on May4.
Captain of the GB, Margaret McDonald, who is also this year celebrating her 20th year as Captain, is hoping that former members can come along to the celebration event to catch up with old friends and bring along any old pictures of the Brigade.
Margaret is also hoping that readers can help to spread the word of the celebrations so that as many former members as possible can come along and reminisce.
A number of events have been organised to celebrate the Anniversary, with a Display being held on Friday May 2, when old uniforms and badges will be on display
The Service of Thanksgiving, which will be held in Dunmurry Presbyterian Church Hall at 7pm on May 4 will see Roses Lane End Flute Band leading the Service, which will be conducted by Rev. John Braithwaite and Rev. John Parkes, the Chaplain of the Girls' Brigade Northern Ireland. A supper will be held after the ceremony. Margaret commented, "The Service of Thanksgiving is a time to celebrate 60 years and a time for people to come and reflect over the years. It is all about people enjoying themselves and meeting up and reminiscing."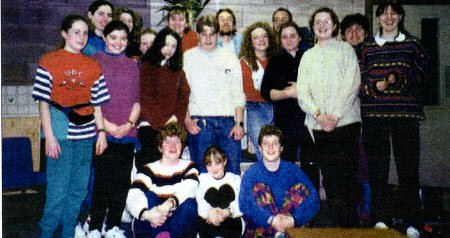 Anyone who may have any old photographs or who would like any further information can contact Margaret on 028 92587065 or email ngt.mcdonald@ntlworld.com.
21/03/2008