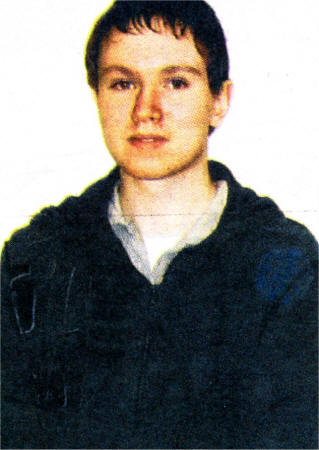 AS the number of people attending church continues to decline in many areas, a sixth year pupil from Wallace High School has launched an Internet website which he hopes will inspire Christian teenagers and young adults all over the world.
Peter McMurray from Ballinderry set up the www.all4God.co.uk website only recently, but already it has been accessed over 3500 times and has a growing membership of almost 50 people.
"It took longer to set up than I had anticipated, but finally it launched in September and has been growing rapidly since the start of January when I started promoting it on Bebo" he explained.
The central vision for the site is described as: 'Young people uniting; standing as one; working to advance the Kingdom; to reach lives, to touch souls; being a generation that seeks God's face.'
As well as a host of articles and links to related websites, all4God offers a discussion forum for religious debates, music reviews, prayer requests and relationship topics.
Peter is encouraged by the response so far: The site was set up with the intention of being a place where people from around the world would come together and we have received hits from the UK, the USA, Australia and New Zealand."
Although his own spiritual grounding is with the Church of Ireland, the website is non-affilliated and the forums are open to both Christians and non-Christians alike.
"I run the main site largely by myself," Peter said, "although during the setting up of the site I had a lot of help from my friends advising on how to improve it."
A useful 'notice board' feature of the site allows young Christians to share their sources of inspiration with others. Podcasts of Christian rock music, DVD recommendations and a 'must-read booklist' are all available.
"In terms of growth, it required quite a lot of work and prayer, posting about the site on forums and Bebo groups, and also emailing people," Peter added.
Since coming up with the idea for a locally based Christian networking outlet with worldwide appeal, Peter has found a previously, unearthed passion for writing: "I posted one of my articles on a forum I regularly used and they decided to put it on their main site along with one of my other articles.
"This gave me a real boost and the idea that maybe people outside my small Scripture Union group might be interested. In addition to my own site, I have had articles featured on both the 'Hope-Revolution and 'Ignite' Christian websites."
There is also plenty of space available for other would-be writers to upload their work to all4God where it can be appreciated. Peter's enthusiasm shows no sign of abating and he is delighted that the site is helping to spread God's word: "I try to post at least one new article a week," he said, "and the forum tends to get some activity every day."
Despite the initial success of his web-based evangelising project, Peter has no immediate designs on a career in the pulpit: "My current plan is to do some form of medicine, although I would like to do something involving part-time ministry when I am older."
21/03/2008