Once in a lifetime experience for Andrew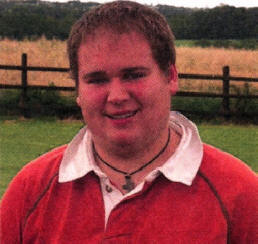 LISBURN teenager Andrew McMurray has just set off for a once in a lifetime experience in Ghana, where he will work with Christian group the Pais Project.
Andrew, 18, a former pupil of Wallace High School in Lisburn has just completed his A Levels and has decided to take a year out.
On Saturday August 28 Andrew set off to spend his gap year working with the Pais Project in Ghana. Pais works in various countries throughout the world with the aim of connecting un-churched students with a church in their area. A Pais team, such as the one Andrew will be involved with, consists of between four and six apprentices, who may come from several different nations around the world. One or more apprentices work with a partnered church within the student ministry, assisting the youth pastor in running the weekly program.
Team
Andrew will be based at Royal House Chapel International, in Accra and will be part of a team of four international interns working on a range of schools programmes. Going into primary schools and secondary schools he will have the opportunity to run assemblies, lunch clubs and after schools club, to support the education system and show the children God's love. Andrew is eagerly anticipating this opportunity. I can't wait to get out there," he said before jetting off. "The experience will be so beneficial for me as I learn more about myself, my faith and the world around me.
"Adapting to a new culture, especially a cuiteure like Ghana's, will have its challenges but I hope that the year will be rewarding and I gain lots from the experience," he added.
To read more about Andrew's plans, to follow his progress throughout the year, or to make a donation log onto his blog at www.andrewmcmurray.co.uk.
Andrew McMurray.
Ulster Star
03/09/2010