Country Gospel praise night in Waringsford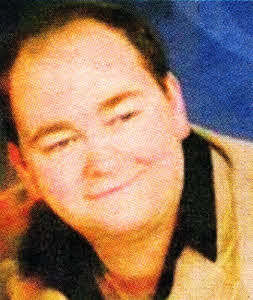 A gospel praise night will be held in Waringsford Orange Hall, three miles from Dromore, on Friday I2th March at 8pm. Compere will be a Christian comedian and gospel singer Martin Moore from Ballymena. A former dance band singer, Martin became a Christian some years ago, and since then has been singing in churches and halls throughout the province.
Now a gospel radio presenter with Radio North mw846, Martin presents two hours of country gospel each Sunday afternoon before heading on to sing at a Church meeting. Having recorded four CD's he is much in demand, both with his unique singing style and his rib- cracking jokes.
Also on stage will be Mark Carmichael from Clough, Co
Antrim. An accomplished gospel singer/song-writer, Mark only sings his own compositions, with several CDs to his credit.
An African Adult Choir will be in the area for the first time, a group of African believers from the Belfast area. They sing and dress in their own inimitable style.
Opening the evening will be local man Gordon Wallace, fellow gospel radio presenter with Martin on Radio North mw846. You can hear Gordon on the airwaves Sunday evenings on his own programme The Hallelujah Special'.
It promises to be a great evening, with a cup of tea as well.
There is no charge, but a freewill offering will be taken up to defray expenses.
Ulster Star
05/03/2010