Fiona enthuses ladies at 'Help I'm a Woman' conference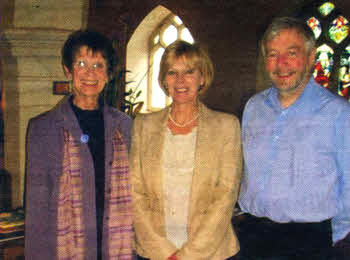 OVER 100 women enjoyed a challenging, uplifting and encouraging day at the 'Help I'm a Woman' Conference at Lambeg Parish Church on Saturday May 15. The Keynote speaker was Fiona Castle. Fiona, widow of the former entertainer, Roy Castle, is herself a well-known writer, broadcaster and speaker and she addressed the spiritual needs of the 21st century multi-tasking woman in her presentation.
Fiona spoke to the conference from the heart and encouraged all the women to accept themselves as they are and live life to the full, as God wants us to. She enthusiastically inspired everyone to take every opportunity, live in the present and accept that we are loved and valued for what we are. All present experienced a time of fellowship, worship, teaching and good food.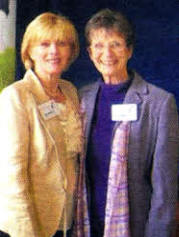 Canon Ken McReynolds and a team of men from the parish provided morning coffee and a delicious lunch for the ladies attending the conference. Everyone enjoyed and appreciated their efforts.
The St Paul and St Barnabas music group led the worship, Karen Orr performed a mime to 'Footprints in the Sand' and Beth Hewitt made the beautiful floral displays.
The Mary Bustard Fund, a legacy left to Lambeg Mothers' Union, sponsored the event and we were delighted that some of Mary's family were able to attend.
Canon McReynolds and his wife Dorothy planned and followed the inception of this conference to its successful conclusion and deserve sincere congratulations and thanks.
Ulster Star
21/05/2010