John Wesley travels to Ballynahinch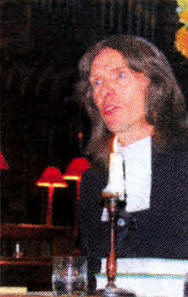 OVER 225 years since his last visit to County Down, the legendary travelling preacher, John Wesley is making his way to Ballynahinch.
An evening with John Wesley is being staged at 7.30pm on Saturday, October 23 in Ballynahinch Methodist Church.
Actor, Mark Topping has been touring as the charismatic clergyman for four years, performing in more than a 100 venues The drama looks at Wesley's adventurous life — including his confrontations with the drunken mobs who were frequently stirred up to disrupt his preaching.
"Wesley is a fascinating character who had an extraordinary life," says Mark Topping.
"He had a profound effect on people's faith and how they lived their lives. He influenced the culture of the whole country. In the play I use his journal and letters and sermons to recount some of the key moments of his life. He was a gifted communicator and speaks with great charm and wit," Mark continued.
Wesley (1703-1791) was a member of the Church of England clergy who spent 50 years travelling England Wales, Scotland and Ireland on horseback and preaching in the open air. He founded Methodism which became a separate church after his death.
This is the first time that An Evening with John Wesley is to be staged in County Down. Admission is free. Proceeds from will go to the Methodist World Development and Relief Fund. For more information contact: Rev David Turtle on 028 97562378 or email: david@ballynahinchmethodist.org
Ulster Star
15/10/2010